Symptoms include: a hungry stomach, drooling, a desire to eat... and to travel to Hong Kong.
The main attraction of my trip in Hong Kong was definitely the food. Eating is what we did 3 times and plus a day, what we did when we had nothing to do, and what we did before we went to sleep...
Food was everywhere, and even though the eating may have been a little excessive, we had to take advantage of all this yummy food that only Hong Kong offers...
1. Fishball Central.
This is the famous corner that is located in the heart of Times Square. You can bet a lot of people come and stop by for a quick kabob of fish balls or egg waffles or a freshly juiced assortment of almost every type of fruit. After you get your order, you eat your kabob fresh and hot on the street. The floor of that corner is filled with drops of curry sauce from the fish balls. I love this corner because everything is around $1. My combo? Watermelon juice, egg waffles, and fish balls please!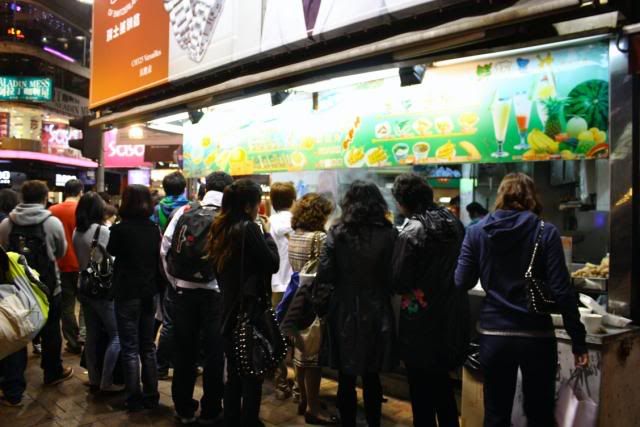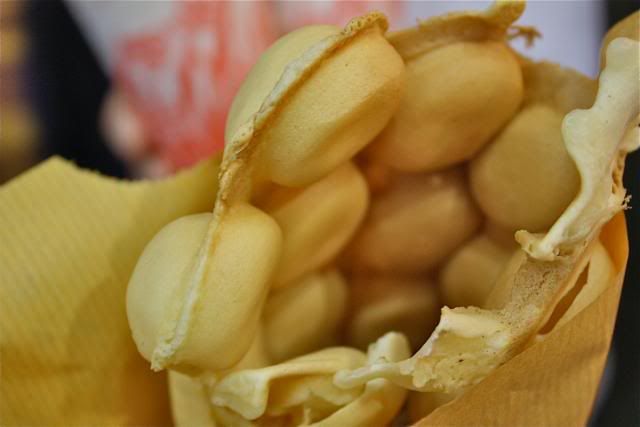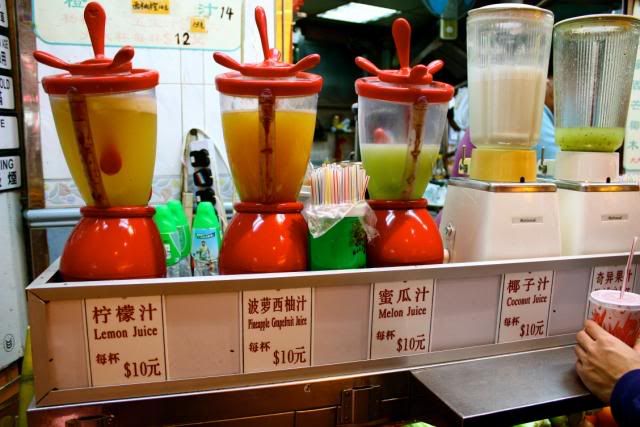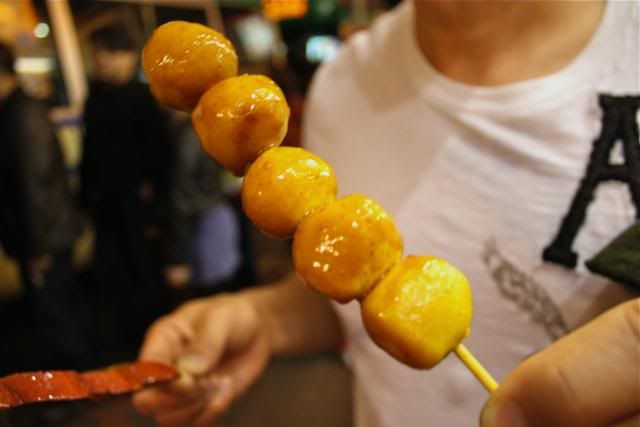 2.
Modern Toilet Restaurant
.
After seeing pictures of this place on the web many months ago, it was a place I had to go if I ever visited Hong Kong or Taiwan. The food was mediocre, but the setting and the decorations made the experience ten times better. Everything resembled a bathroom- from our seats to the walls to the plates our food was served in. Being in a restaurant that also made you feel like you were sitting in a high class restroom? Sitting on a toilet, drinking out of a urinal and still having an appetite? Well, that's rare.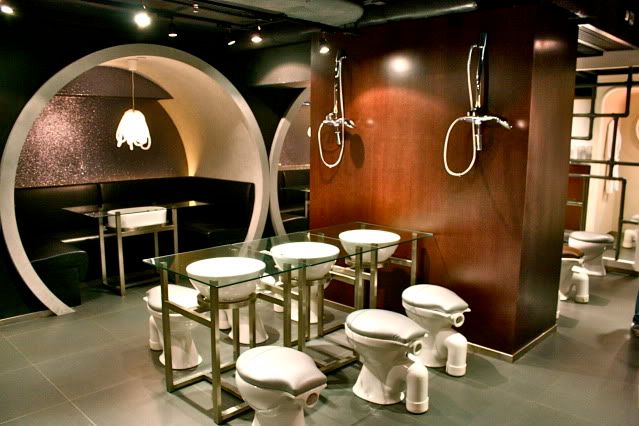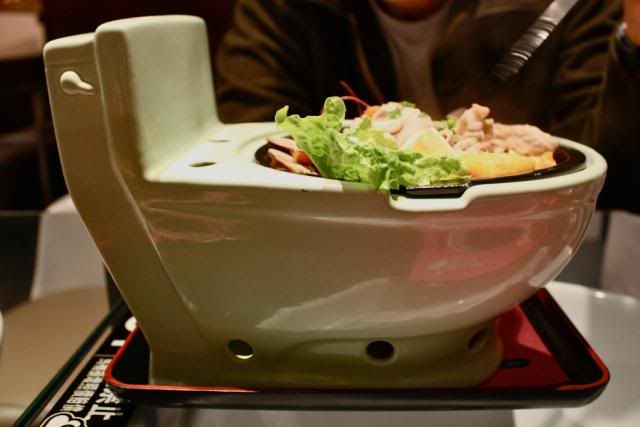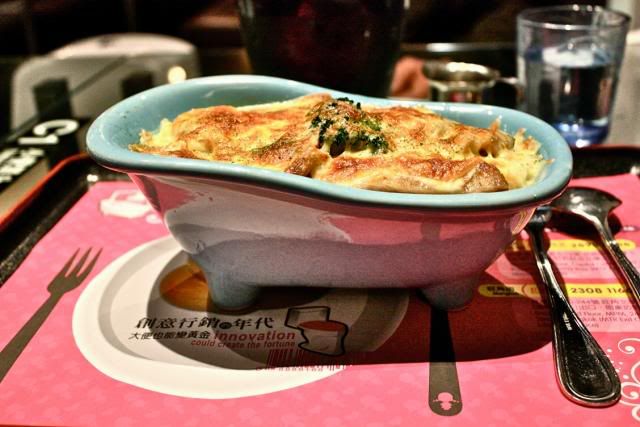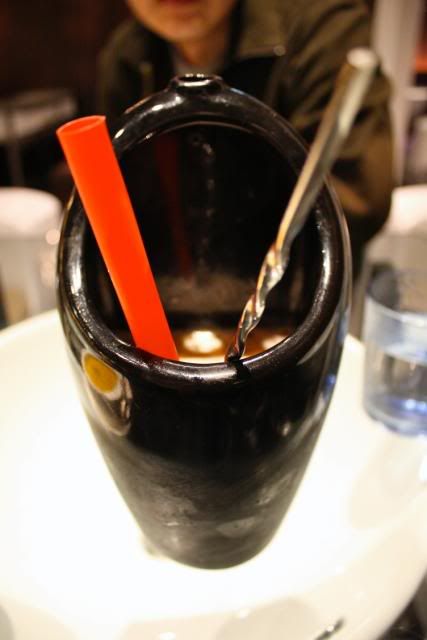 3. McDonald's.
Can I just say if I was in Hong Kong alone, I'd be eating fast food all day, everyday? Something about a foreign McDonald's, KFC, Yoshinoya... they're just put together so much better, you forget it's "fast food." The fast food in Hong Kong compared to the states tastes fresher, healthier, and hands down, yummier. Differences in McDonald's Hong Kong: breakfast is served all day, they have the crispiest red bean and apple pie, and they have double stack fish filet. Oh, and you have to try
KFC's Devil's Pocket
one day. It has bacon, corn, ham... I'm salivating just thinking about it.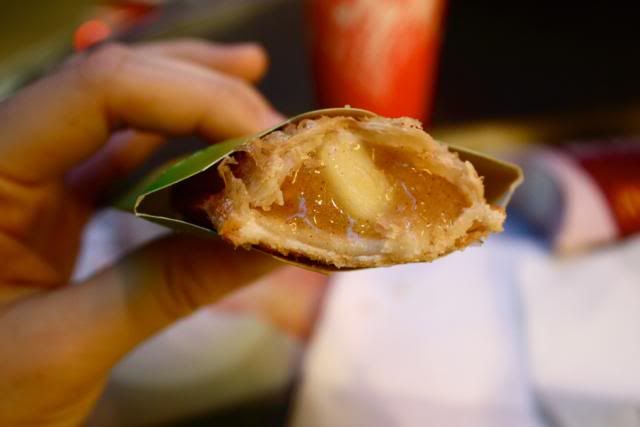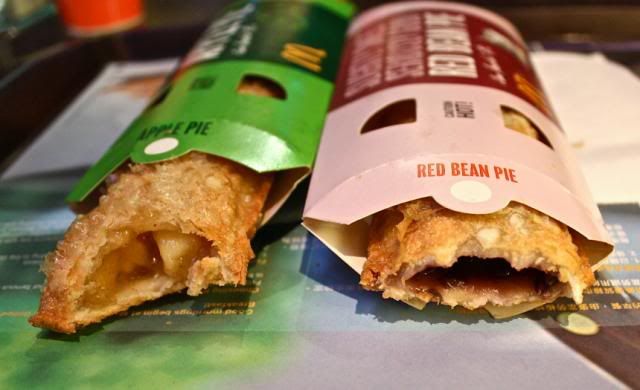 4. Hot pot.
Truth be told, I am not a big fan of hot pot. So this post will be kept short. Hot pot. Cheap. Shrimp. Still alive. Creepy. Cool. Sad. Squirmy. Off the plate. The end.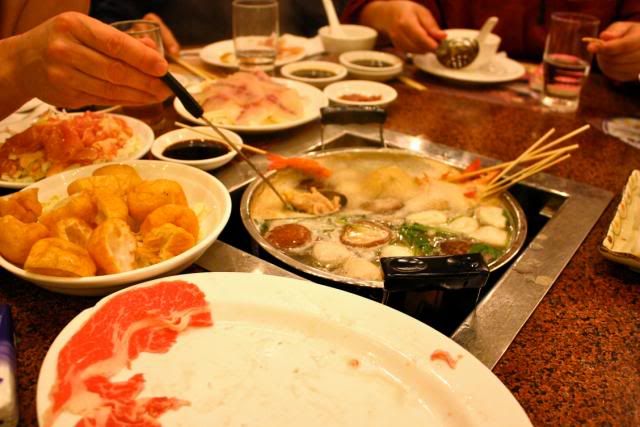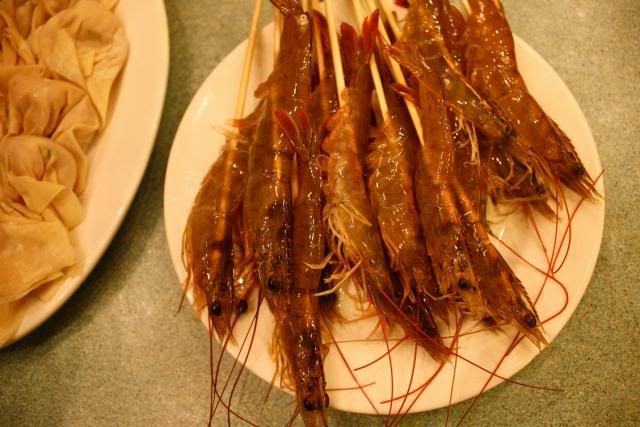 5. Toi Hokkaido Rice Pizza
. A pizza that looks like a pizza, but instead there's no crust, no dough... it's simply a base of rice with assorted toppings. The one below had corn, ham, cheese, tomatoes. Also! They had a dessert menu that made me tempted to order everything... however, I chose the caramelized sweet potatoes, drizzled with syrup, and topped with a scoop of green tea ice cream.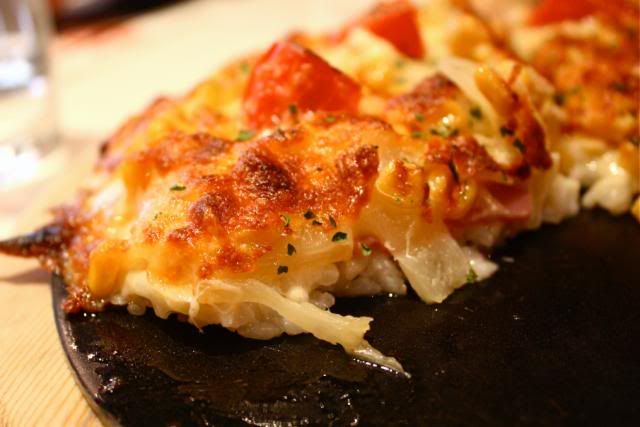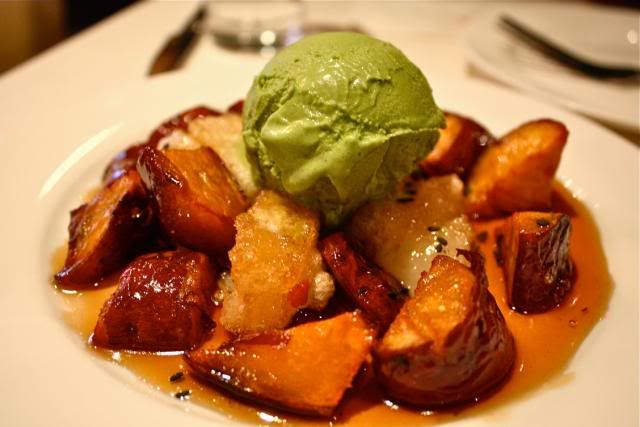 6. Glazed bananas
aka my favorite dessert in the whole entire world!
Glazed bananas that are stuck together, then quickly separated and put into ice, then taken out for me to devour... all of them!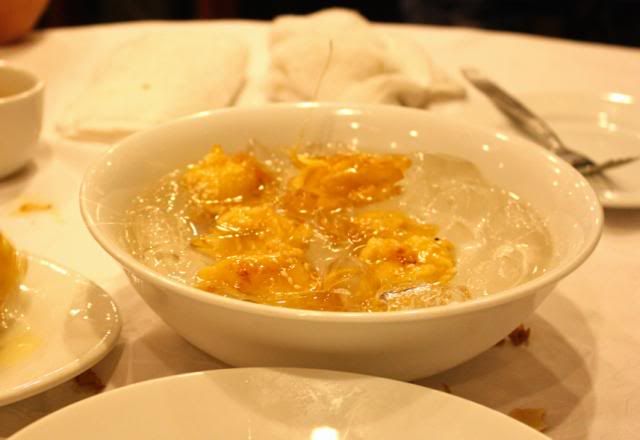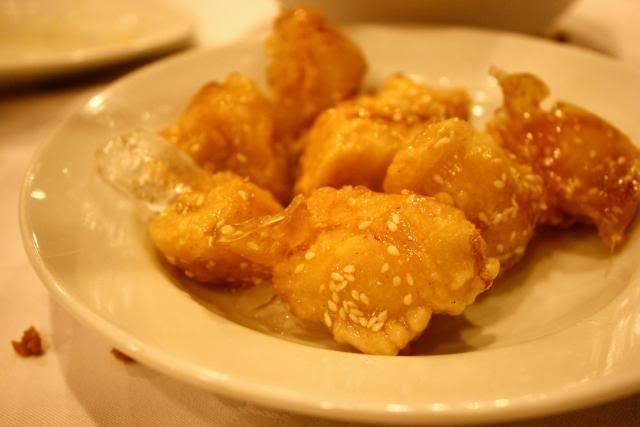 I hope you enjoyed the food in this post as much I enjoyed eating it!!!