We had a blast this weekend celebrating my niece's, grandma's, grandpa's and my birthday in a conjoined afternoon barbecue. The theme was pink and I had fun planning this, since one of my favorite colors is pink and I usually end up buying all pink items anyway.

Enjoy!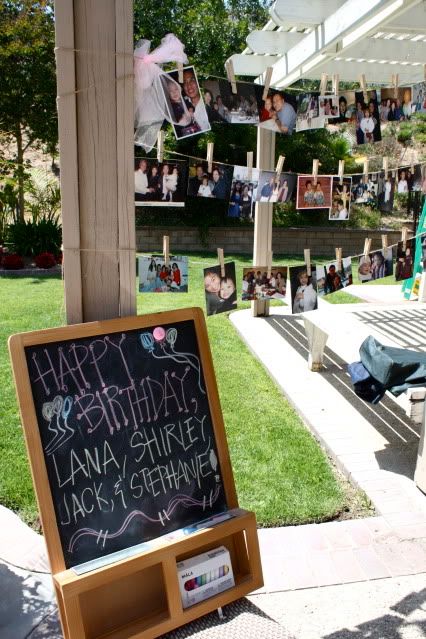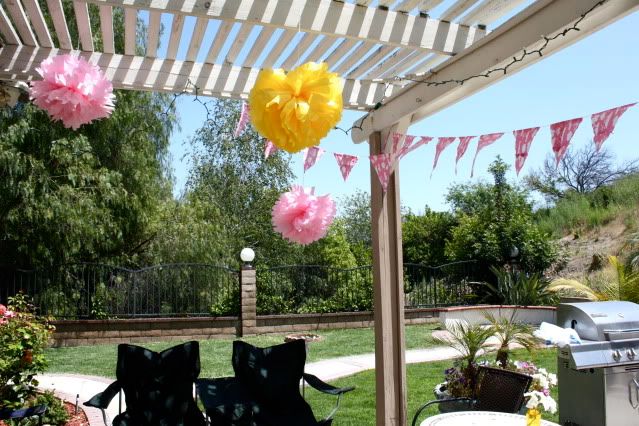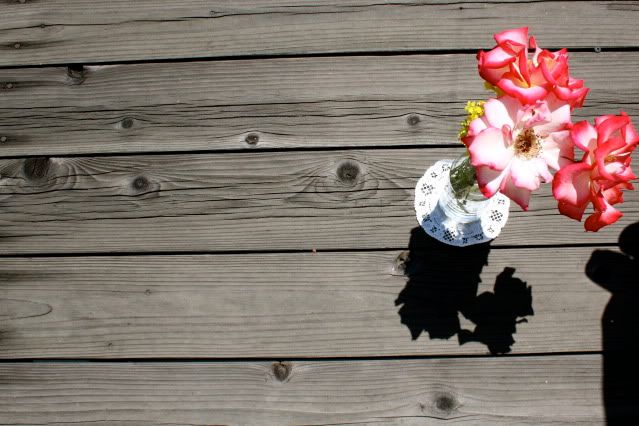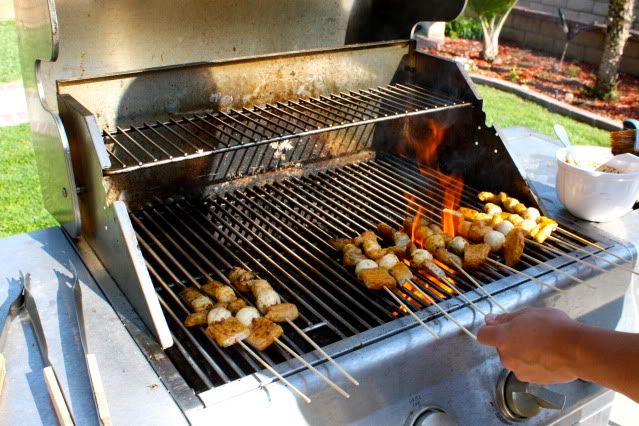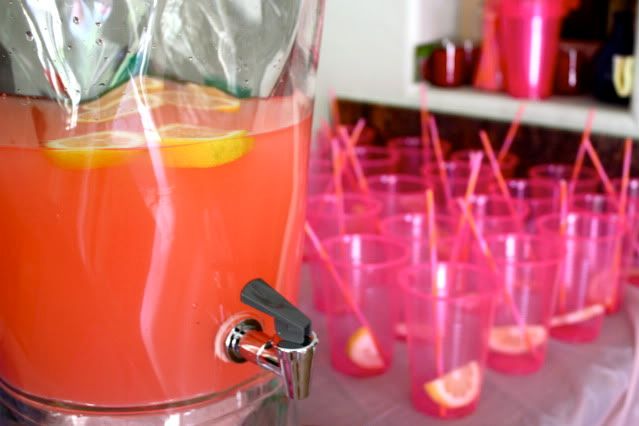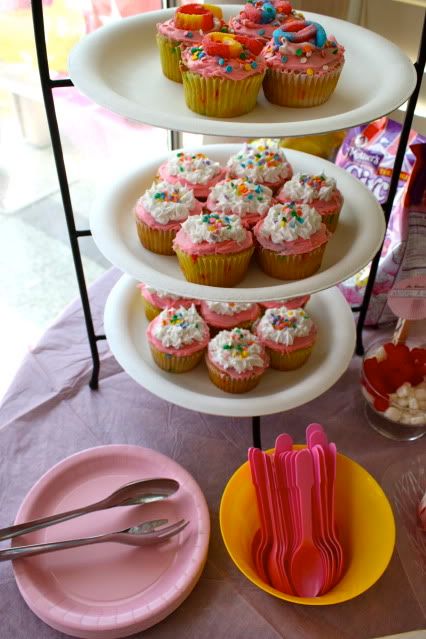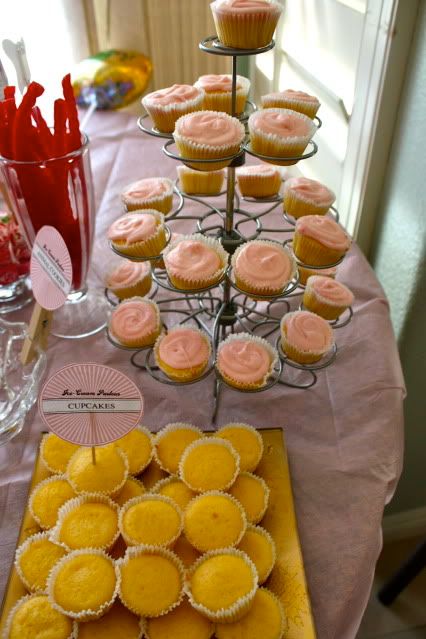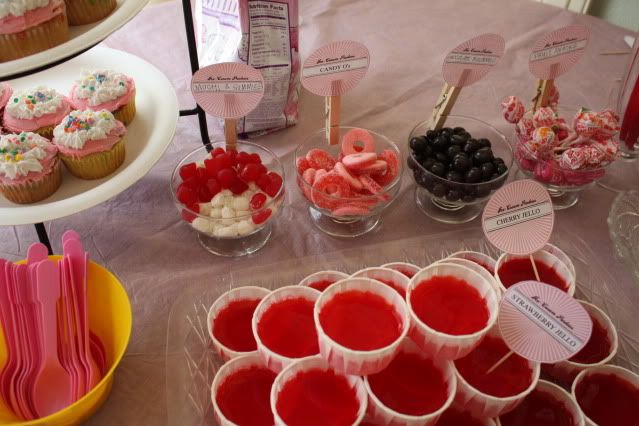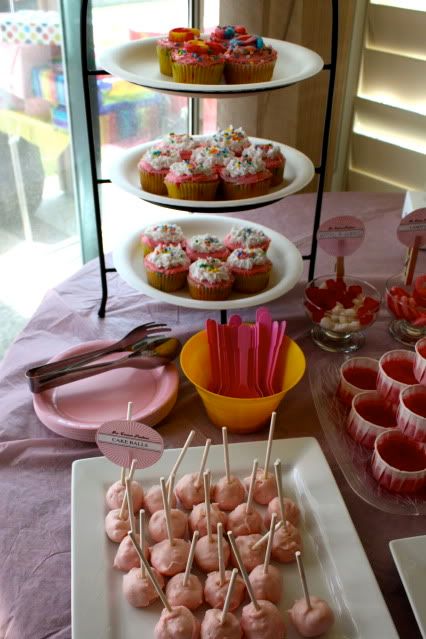 Tissue poms poms
were inspired by Martha Stewart. The bunting was made out of my old (favorite) pajama pants. Various bottles for vases and some home grown roses for the centerpieces. The barbeque consisted of korean short ribs, tempura, corn, and fish. What's a pink party without pink
lemonade
? Tried to create a dessert table like
Amy Atlas
, but that girl is just too good and talented. Did the pink spoons look familiar? They're from Baskin Robbins. The pink labels were from
here
(even though it wasn't really ice cream parlor themed) and thanks for reading this poorly written paragraph.